I don't remember when I took this picture, but I have millions of them that look the same. 2 boys on their big wheels.
Sebastian has his own Big Wheels now...of course that doesn't mean he's always on his...he wants what you have. And, sometimes Elias is wearing his motocross helmet (nope, we don't motocross, but have the cool helmet anyway!). But otherwise, this is the same type of picture I had last year, and will have next year, and maybe even the year after.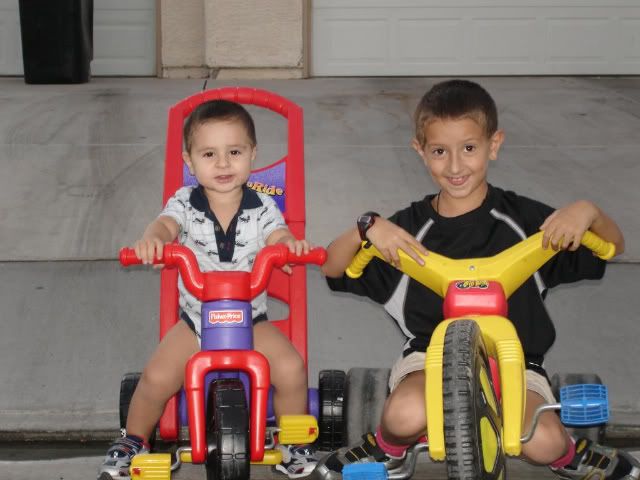 I know I am inordinately blessed to have such stability.