I just realized I never posted our Santa pictures this year! Crud, I mean last year.....well, you know what I mean! Christmas of 2008!
This year we saw Santa at a homeschool Christmas Party. Elias was very excited. Santa was very nice and talked to each child for quite awhile.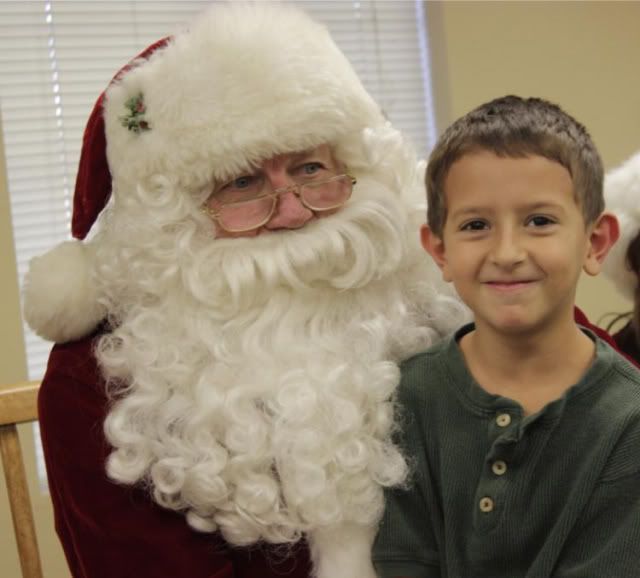 After Elias had a turn, we tried Sebastian with him. Well, it's not a smile, but it's not a cry either! And, I'm not in the picture! That's better than we hoped for.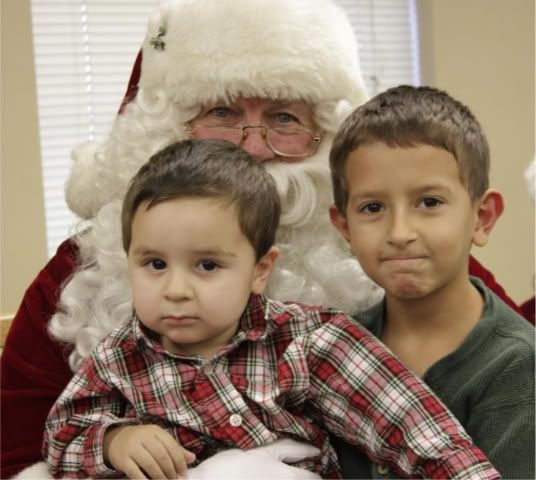 And Brian wouldn't sit on Santa's lap....but he was the photographer for the event so I could be there for Sebastian.
After sitting on Santa's lap, Elias had a few more occasions to see Santa in other settings, but each time he refused saying he had already sat on his lap and already told him what he wanted. Too funny!