Las Vegas is one of those places that you should consider moving to if you're affected by SAD, Seasonal Affective Disorder. Our sunny days are so many! This is a very rare day here in Las Vegas, overcast and SNOWING! It's not sticking, but just the wetness on the road is already causing lots of accidents. Good day to stay home!
Here's Elias trying to catch snow with his tongue...good thing he didn't swallow his gum!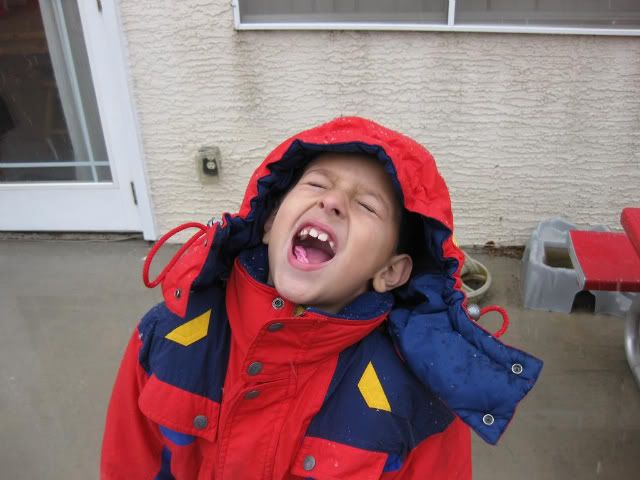 Here's Brian, with, what else, his camera!
And here's Little Lovely. He's kinda confused by the big hood. He keeps turning and turning and turning, trying to see what's around him. It's so funny! He's not quite sure what to make of this...no real reaction either way.