We were recently invited to a friend's birthday party...theme...luau! Here's Little Lovely ready to go...check out his sunglasses ....too cute!!!!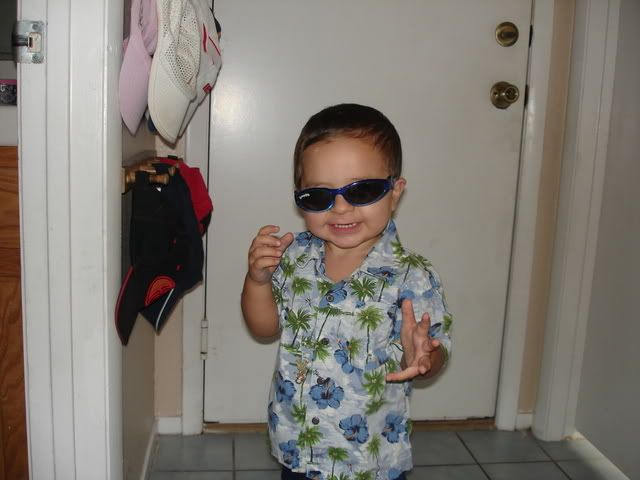 Oh man, I love this kid!!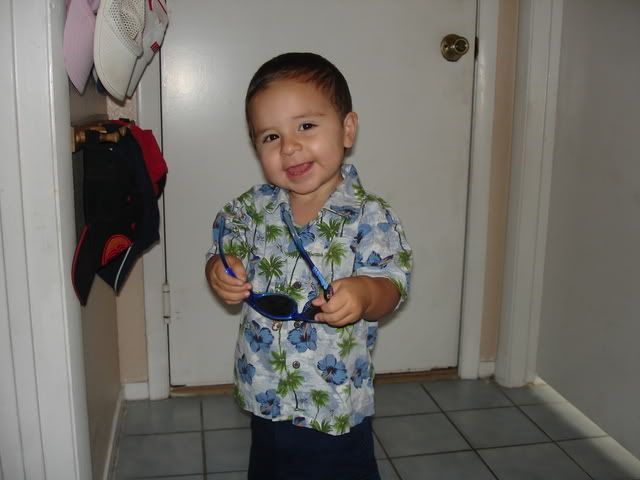 On, off, on, off....and repeat!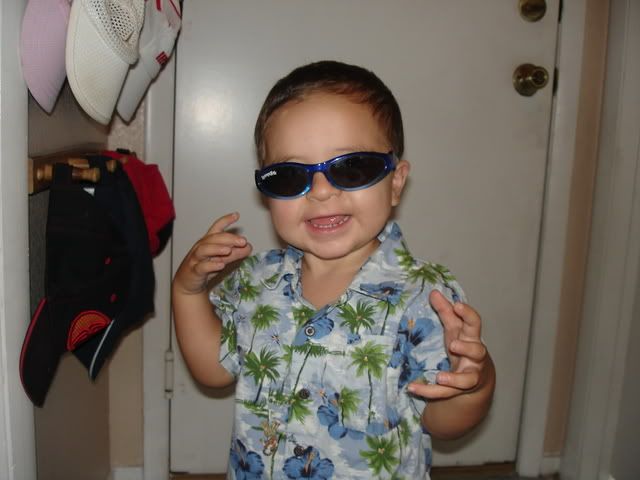 Great idea to incorporate into your studies of history, culture or even specific people.....dress up and have fun with it! We have bits and pieces of cool things in all sorts of sizes, from firemen helmets, to darth vader masks, to karate robes, to pirate eye patches.....it doesn't have to be expensive either! Goodwill etc often have cheap costumes or bits and pieces of things to use.