We got to Awanas last night, after being absent last week, and found out it was Crazy Hair Night. Another mom asked if we wanted to use her green hair spray, and so...The Incredible Hulk was born!
Here it is, starting to wear off...can you believe it?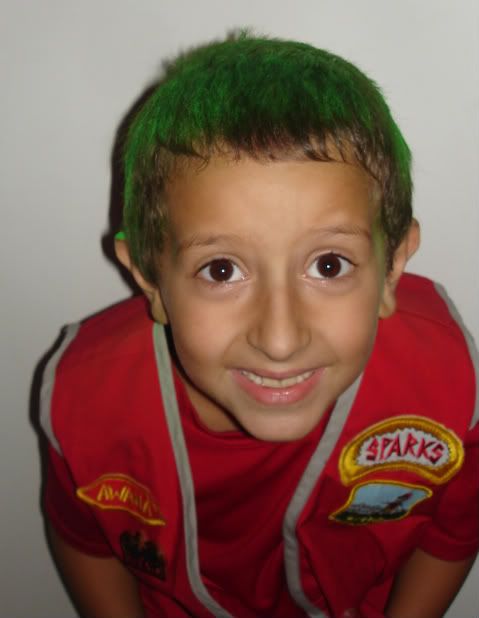 Here's the top of his head...you shoulda seen his pillow this morning!  Acchh! It's going to take a few washings!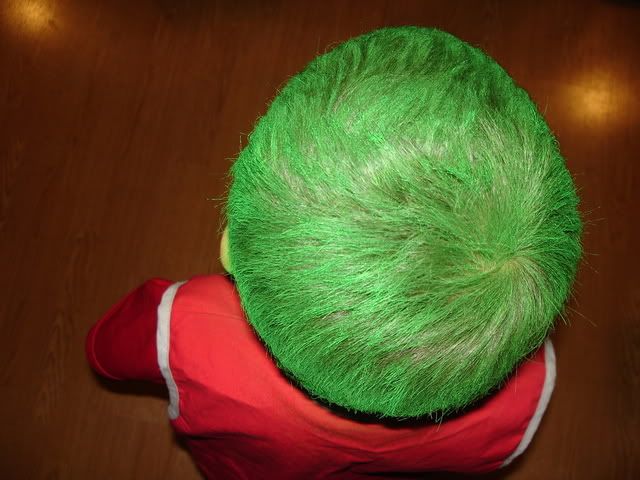 This was Elias' first experience with colored hair spray.  He LOVED it! I'm surprised I got him to shower tonight! I'm sure you'll eventually see more colored hair pictures <giggle>.