ha, this one shows just how long ago it was! October. Darn, wish they didnt have the date on that thing LOL!

Anyway, this was a fun Science Day that one of my support groups put on. Various tables were around with different projects to do that related to science.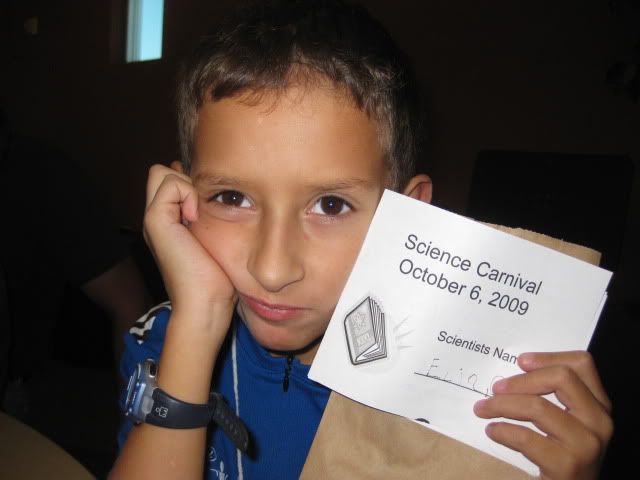 The highlight of the day was the catapult. Elias had to (try) to hammer in the nails. Then rubberbands were wound around them to create a place for the plastic spoon.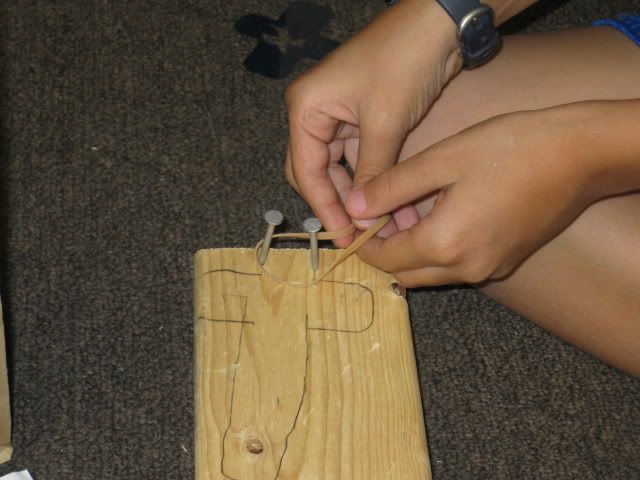 Then the spoon gets inserted, add a ball and FLING! Repeat and repeat and repeat until you can't find the ball anymore!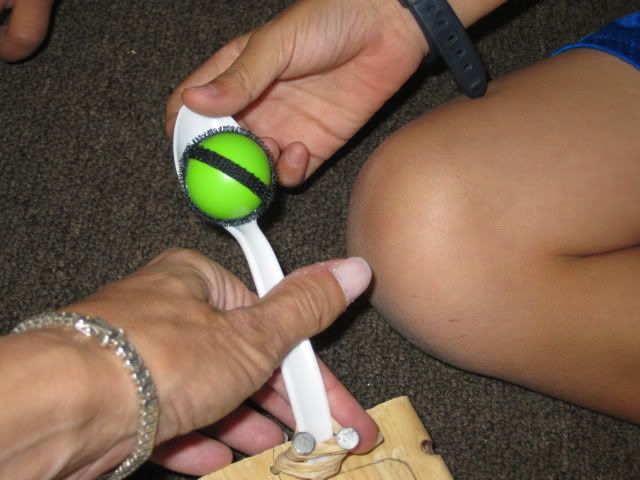 Of course, if that wasn't enough fun, he also got to make a marshmallow bug and eat it too!
It was a fun afternoon!